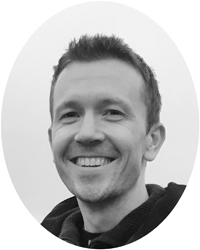 I am currently Associate Professor of Political Science at the University of Stavanger, Norway, teaching political behavior/ comparative politics and quantitative research methods/ data science at the BA and PhD level. I have previously worked at the Swiss Federal Institute of Technology (ETH) in Zurich, and at the University of Oslo. I have also been a Fulbright Fellow at Harvard University, and a PhD Fellow of the Research Council of Norway, while earning my PhD at the European University Institute (EUI) in Florence, Italy. Before that, I obtained an MSc in International Political Economy from the London School of Economics (LSE).
I am also a member of the Young Academy of Norway (AYF), which was founded in 2015 at the initiative of the Norwegian Academy of Science and Letters. A presentation of my work and my thoughts on academia can be found on AYF's webpage, here, while press coverage of the announcement of the membership can be found here (both links are in Norwgian).
I am increasingly focusing on Bayesian data analysis, and I will use this page to share some posts on Bayesian methods. My posts will typically use R to illustrate statistical concepts and manually implement relevant procedures step by step. An advantage of this approach is that the codes will be self-sufficient and rarely require installing any packages. I will also provide codes to reproduce simplified versions of the plots I report, using only R base graphics. Finally, please note that my goal is not to provide computationally optimal codes for Bayesian analysis – for that you could just use Stan. My goal is rather to provide hands-on illustrations that complement the abstract equations you will find in textbooks.
Academic Publications
On political psychology, voting behavior, and methodology
On political responsiveness to public opinion
On legislative efficiency and transparency in the EU
On political economy and the Eurozone debt-crisis
Ongoing projects
I am currently working on a number of projects in the fields of political behavior and political responsiveness. Most of these projects also entail developing new Bayesian models to address the topic at hand, such as estimating latent trends in time series data, or dealing with bias in survey responses.
Selected Opinion Pieces and Media Coverage